Automatic Production Line
LBZ2500P/2200P/2000P Vertical automatic Insulating Glass Production Line
Views: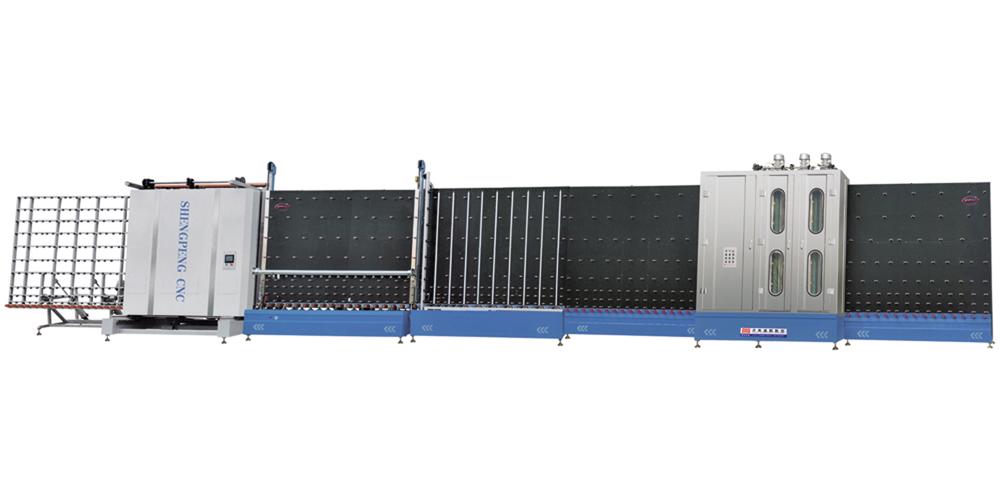 Product Description
Features:
Adopt the imported low-voltage electric apparatus component,sensor,The equipment is
automatically controllde by PLC for the whole operation.
This machine is in high efficiency;it has storgae room for little piece of glass Washing the glass
can be imported in succession.
Adopt the proface touch-sensitive screen.which is easy to operate.Dynmic display the operation and
trouble situation of the machine.
Import brush can be cleasned steamed plated Low-E glass.
The machine can produce extend,extend,big and(optional),unique shape insulating glass.
Technical Parameters
Power supply:380v 50Hz
Total power:38KW
Cleanout power:2-12m/min
Max. glass size:45m/min
Min. glass size:450*280mm
Max. insulating glass thickness;48mm
Cleanout glass thickness;3-12mm
Air consumption;800L/min
Dimension:25000×3800×3450mm
Max. glass size:2500*3000mm
Insulating glass thickness;40mm
Related Products