Vertical Glass Washing Machine
LQ1600/1800 Vertical Glass washing and drying machine
Views: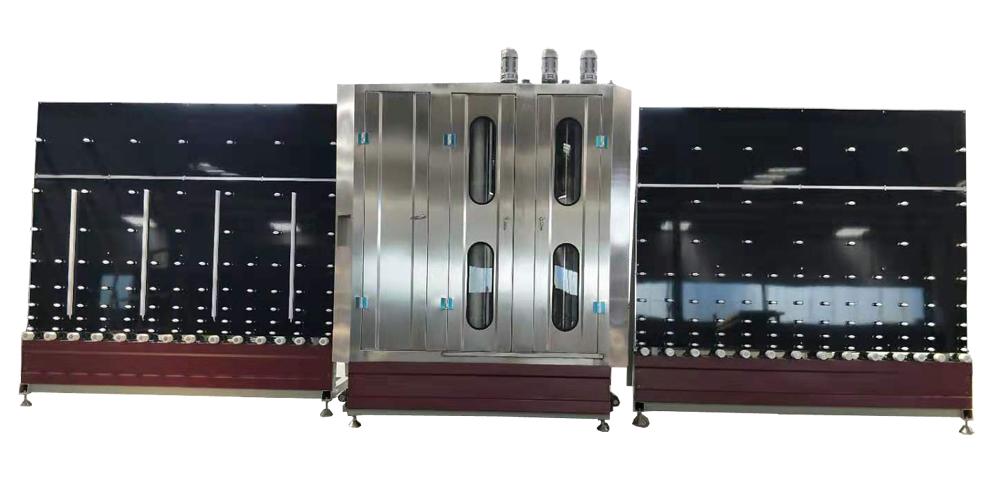 Product Description
Equipment features:
The machine is mainly used for washing and pretreatment of hollow glass production.
It has the characteristics of high production efficiency, safety and reliability, and convenient maintenance.
Adjustable brush spacing, driven by belt, low noise, three pairs of brushes;
Suitable for Low-E hollow glass and ordinary flat glass cleaning and processing.
Technical Parameters
Electric power: 380V 13.09kw
Maximum washing speed: 3-12m/min
Maximum glass size: 1800×2500mm
Minimum glass size: 200×450mm
Original glass thickness: 3-15mm
Overall dimension: 8200×2500×1100mm
Related Products