Glass Upper Slice Machine
SPJ02 Automatic glass loading machine
Views: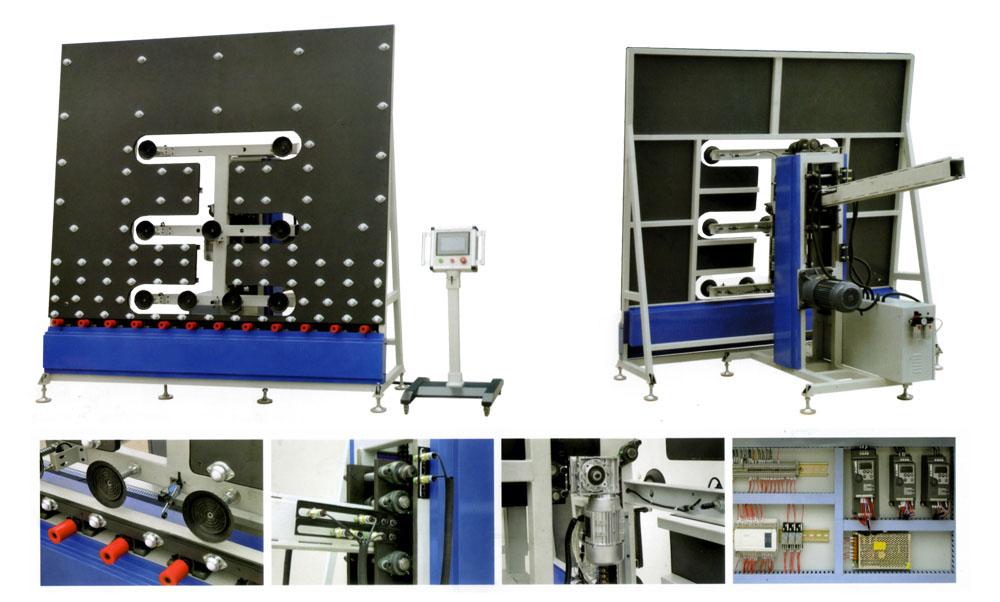 Product Description
The equipment occupies a small area, simple and safe operation, fast speed and high precision.
The equipment adopts internationally renowned electrical components and high quality control system to ensure the stable operation of the equipment.
The unique rollover system improves work efficiency, saves human resources and improves production safety.
The perfect operating device of the whole machine solves the possibility of personal injury and property loss caused by the glass moving by hand.
Greatly reduce the labor intensity of workers, with a small investment, cost-effective, significant benefits and other advantages.
The equipment can be seamlessly connected to the automatic insulating glass production line to achieve intelligent and fully automatic glass production.
Automatic glass upper slice machine brings great convenience to the production of enterprises, saving costs for enterprises and improving the efficiency of enterprises.
It greatly reduces the comprehensive cost of equipment use and is an ideal choice for small and
medium-sized glass enterprises.

Technical Parameters
Total power: 5.0kw
Maximum glass size: 2000 × 2500 / 2500 × 3000mm
Thickness of upper glass: 4-12mm
Suction arm speed: 0-12m / min
Maximum extension size of suction arm: 800mm
Swing arm working angle: 80-140 °
Total gas consumption: 100L / min
Boundary dimension: 2200 × 2500 / 2500 × 3000mm
Total weight: 1000kg

Related Products